I've had my
Geeetech A10M 3D printer
for quite some time now. Incidentally, it is quite a good, high resolution 3D printer on a budget - I also have the Monoprice Select Mini V2, which comes nowhere near the same level of resolution (though is easier to use).
It's been quite hot and humid here in Australia so my workshop hasn't been the most ideal location for 3D printing, but the show must go on so I kept on trying to fulfil orders. Unfortunately what ended up happening with one of the prints is it came loose off the hot bed and the plastic was deposited all around the extruder hot end. It was an ugly sight to see!
After cleaning everything up, I realised that the thermistor wiring was broken off by the extra plastic that melted around the hot end and I was left with a thermistor lodged inside the hot end with its legs snapped off (bar 1 or 2 mm of wire). I've tried to reconnect it with solder, of course that was useless, so I didn't really have much choice but order a new hot end or try to find a replacement thermistor. I did have a lucky break there though, the A10M thermistor is held in place by a small bolt (removed in the photo), so that was my point of attack...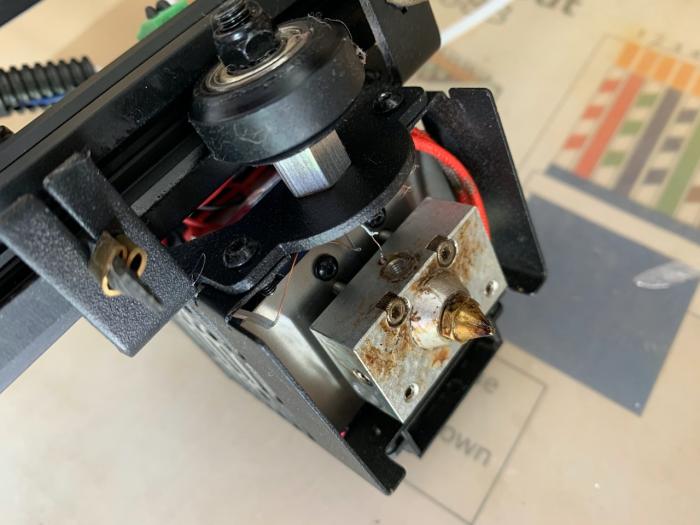 The part number for the A10M hot end thermistor is
PT3-25E2-S2
, it's a very small 100kΩ thermistor which seems to be available only from Geeetech. I didn't have time for that, so ended up buying a standard sized 100kΩ thermistor from my local electronics store. Here's the new (left) and the new and old (right) for size comparison...
Continue reading...