It all started with the wedding invites. Elise and I thought since we were both into games that it would be fun to make 8-bit themed invitations. So with the aid of
draw.io
we set out and and created the
save the date
invites (which we emailed out!)
In the next few months some other ideas around the theme developed and we realised that since we started with the 8-bit game theme, we had to carry it through now. For the physical invites, we decided to go a little further. Everyone who RSVPd got a "guest pack" which consisted of a glossy printed invite, venue details and a "whacky wedding word search".
That felt a little empty, so I had the idea that we should make fridge magnets of our "pixel people" using
hama beads
. We ended up using over
15 thousand
beads, each placed by hand, for all of the magnets. Initially I didn't think it would be a big effort, but then it took us over 3 weeks to make them all. We also added heart shaped candy to fill out each of the guest packs. After all the guest packs were mailed out we found out that the glue on the magnets wasn't strong enough, causing them to fall off after a few days, doh! Nobody complained though.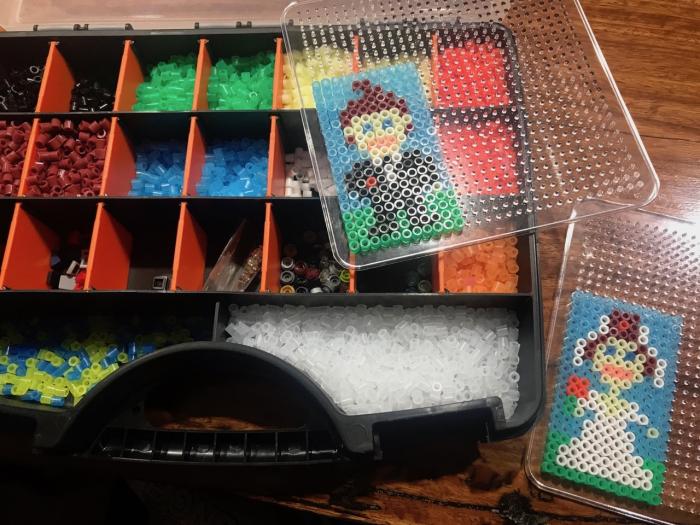 Continue reading...