Star Wars The Force Awakens
is out in the cinemas now and all the shops are filled to the brim with
Star Wars/Disney
merchandise. That's so..well typical I guess. As much as I like the concept of
Star Wars
, I really do not like most of the movies or the amount of hype that comes with it. Instead, I'm much more of a
Trekkie
. This little kit arrived in the mail recently and was a pleasure to put together.
It's a
KRE-O Star Trek U.S.S. Kelvin Construction Set
. Don't think these are in production any longer. The kit is compatible with
Lego
but as usual with
Kre-O
kits includes lights and some custom pieces that would never be found in a
Lego
kit.
Here is how it was packaged...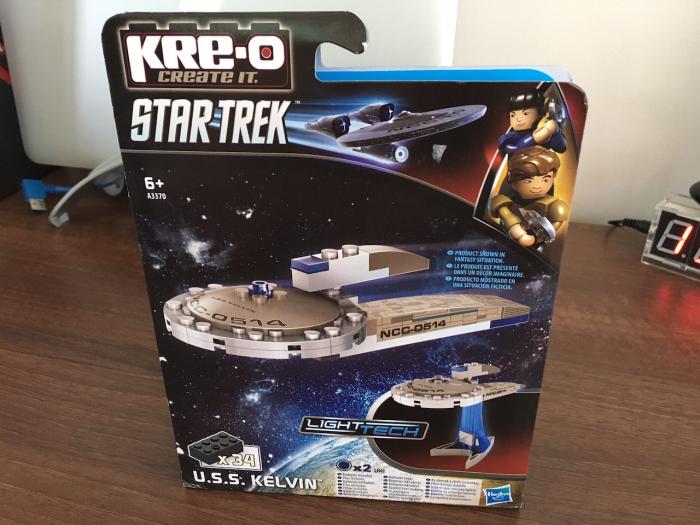 Inside was fairly standard, bags of the bricks, stickers and the instruction booklet. The
USS Kelvin
sits on top of a stand when fully assembled.
Squeezing the base lights up the stand, that's a nice touch I think!
-i