Just before
Easter
I've put together a
PCB of a flashing LED Easter Bunny
. I was working with tight timelines and only had just over 2 weeks before
Easter
came around and I wanted the
PCB
in time for the break. I knew that
Oshpark
would not be able to turn around that quickly (postage to Australia) so I looked for alternatives and found
ShenZhen2U
. Overall I have to say that
ShenZhen2U
is fantastic! Read on for details.
I was pleasantly surprised that when the
PCB
arrived it was vacuum sealed in bubble wrap.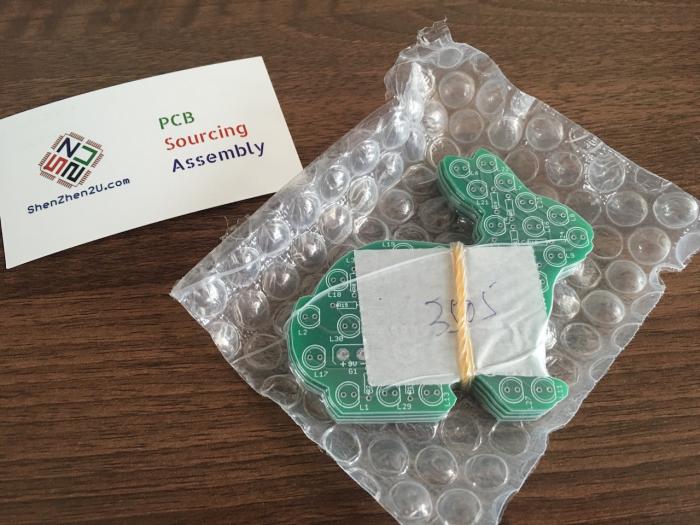 Now this fab is based in
China
and not
US
so the postage prices vary. For my simple bunny
PCB
with
Oshpark
it was $0 for the
USPS standard shipping
and went up to $25-$110 shipping cost for the most expensive options. With
ShenZhen2U
there was no free shipping option but the prices were much more reasonable starting at $6.46 for
China Post Air Mail
and going up to $36.13 for
UPS China
. The prices of course range by country and
PCB
size and quantity, still it is much more competitive than
Oshpark
.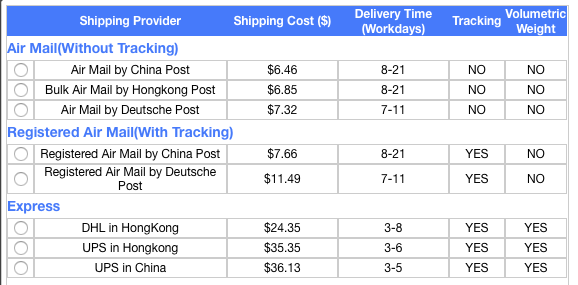 From the time the
PCB
was fabricated it took exactly 15 days until it was in my mailbox. I paid for the 11 day shipping option, so yes it did take longer but that's still quite reasonable.
The fabrication took 6 days, a quick turnaround considering that I didn't pay for the accelerated lead time.
The quality of the
PCBs
is great. My
PCB
was quite an odd shape yet there were no issues with the milling. In some cases I thought some tracks were a bit too close to the pin holes but this was actually part of the original design files (should have checked that before sending my order in!).
The plating, pads and silk screen were superb I thought. The only issue I found was that there was some random text printed on my
PCB
, that is possibly the
IC
label gone wrong though.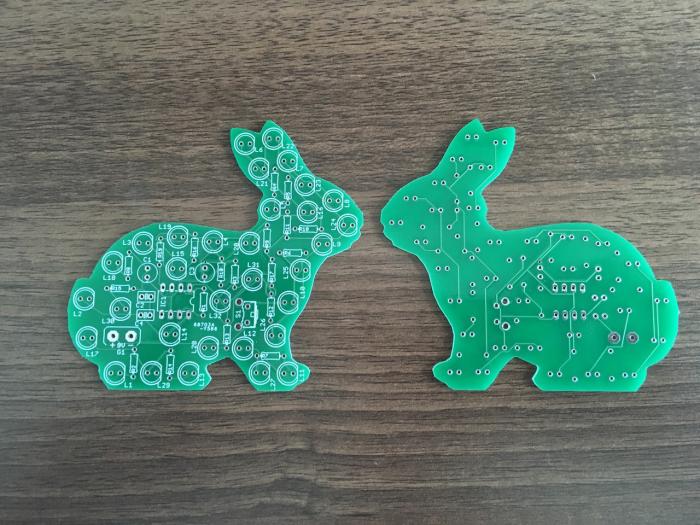 Here's a closeup of the board with some resistors placed ready to solder.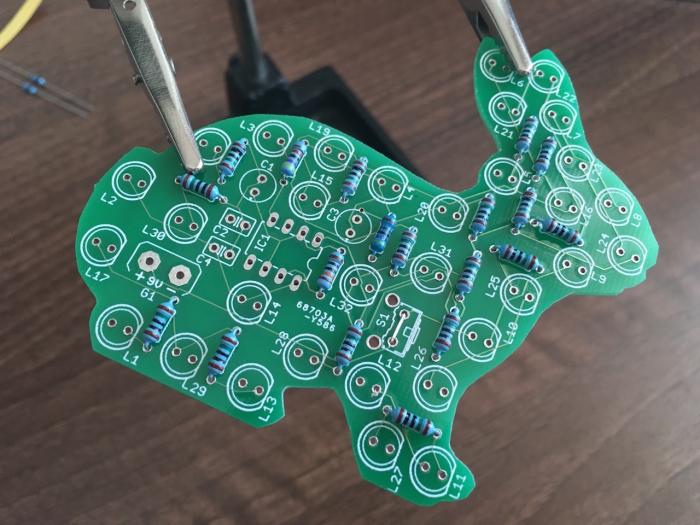 Now what about the costs of the
PCB
? Well it is
WAY CHEAPER
than
Oshpark
. My board was going to cost $50 from
Oshpark
for
3x PCBs
. With
ShenZhen2U
it cost just $11.90 and I got
5x PCBs
. That's a huge saving!
One place where
Oshpark
does a better job is the actual ordering website itself. The
ShenZhen2U PCB order page
is very simple. You don't get any generated
PCB
previews or any fancy business, just a straight forward order page. I actually like that in a way, bar the fact that you need to send in your
Gerber
files (which adds a extra conversion step if you are using
Eagle
, etc).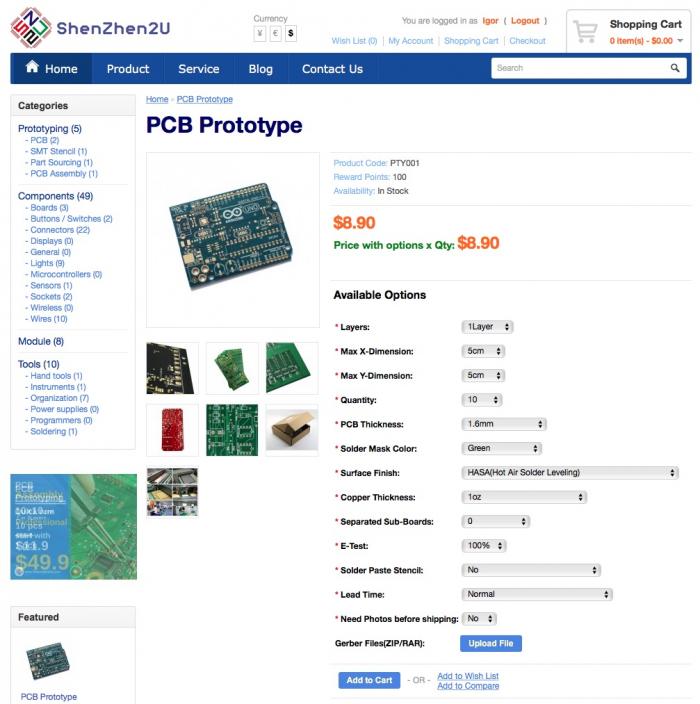 In the end I think
ShenZhen2U
is going to be my
PCB
fab of choice now. It's cheap, you get lots of boards with your order and the turn around and shipping times are reasonable. I am still yet to try having a
PCB
manufactured that uses
SMD
components, but given the quality that I saw with my first order I would expect that even more complicated
PCBs
will not have any issues.
-i