I've started playing around with
Google's Cloud Platform
recently and one of the first things I wanted to do was to secure my app's static pages so they could be delivered over
HTTPS
. This meant that I needed to upload my certificate and private key to
Google
. I went ahead and generated my key as usual and I thought I had an
RSA
key already, but
Google
didn't seem to like it.
This was the error I was getting -
"The private key that you've seleted does not appear to be valid."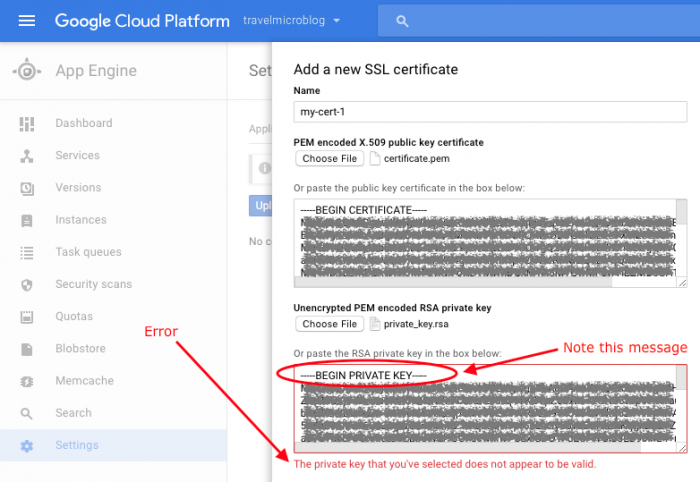 I did some searching around and it appeared that my key had to be converted first. The header of my key started with:
Private Key
-----BEGIN PRIVATE KEY-----
That was a sign that
Google
wouldn't accept that key. Luckily
openssl
can easily convert the key to an expected format with the following command:
Terminal
openssl rsa -in private_key.rsa -out private_key2.rsa
Now after loading the second, converted,
RSA
key,
Google
accepted it without error!
-i