The keyboard and emoji viewers are handy utilities in
macOS
and it's possible to access them quickly by enabling an option in the
Keyboard Preferences
. This lets you bring up the keyboard or the emoji viewer easily from the top menu bar like this...

To enable that go to
System Preferences
from the
Apple
menu, then click on
Keyboard
and tick the
'Show keyboard and emoji viewers in menu bar'
.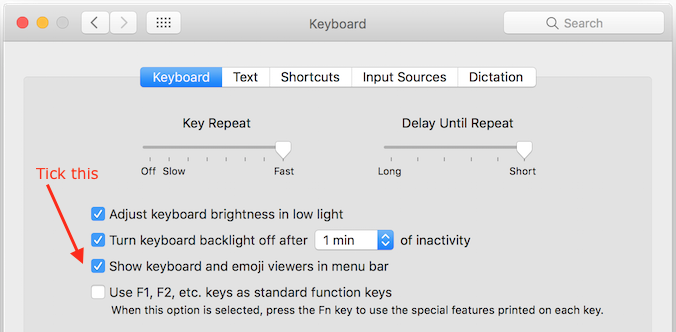 If you just want to access the emoji viewer, there is an even better way to do it, simply hold down
Ctrl-Command
(Ctrl-⌘) and press the
Space Bar
. The emoji viewer will pop up right where you're typing! 😎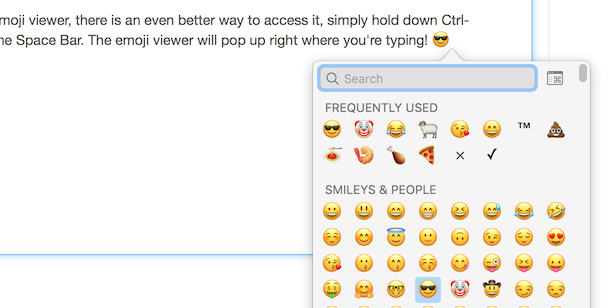 Enjoy!
-i