This series of articles will cover how you can set up a secure (SSL, HTTPS) web site for free by using Google's
always free
Cloud Tier in combination with free SSL hosting from
Cloudflare
. The only requirement is that you have a Google account and your own domain name.
The article is split into three parts:
Creating a Google Cloud project and deploying your site (part1)
Setting up a custom domain for your site (part 2)
Enabling SSL via Cloudflare (what you're reading now)
If you haven't read part 1 of this article, please check it out
here
. Part 2 is available
here
. Now lets continue with setting up your free, secure, site!
In order to add SSL (HTTPS) to your web site, you'll need to sign up with
Cloudflare
. This will not only give you free SSL but will also make your content globally distributed which results in a faster loading web site. Sign up to Cloudflare to continue.
Caveat: At the present time, Google App Engine and Cloudflare can't be used in Full mode due to some origin certificate issues. However, Flexible mode works and provides the same benefits to your end users. The only difference is that Cloudflare servers will not use SSL when talking to Google's servers.
Lets get started with setting up SSL on your site. In Cloudflare, click on
'+ Add site'
, enter your domain name and click
'Begin Scan'
.

Your site will be scanned, which can take a bit of time. This checks the DNS entries that were created in
part 2
of this article.

Once the scan is complete, Cloudflare will present you with the DNS records that you entered earlier, check these are correct. If the
A
and
AAAA
records do not match up, simply update them right here with what Google provided in
part 2
of this article.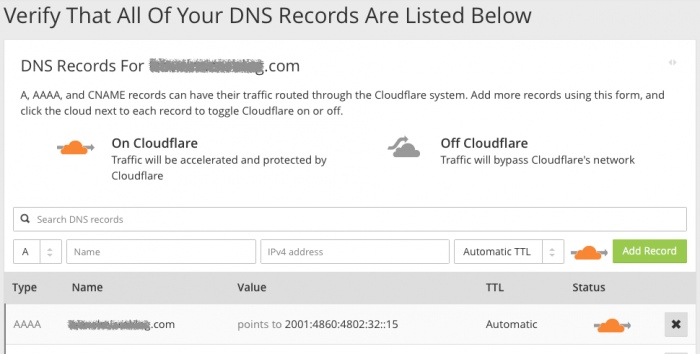 After verifying DNS records, continue to select your Cloudflare plan, just pick the
Free
option to continue.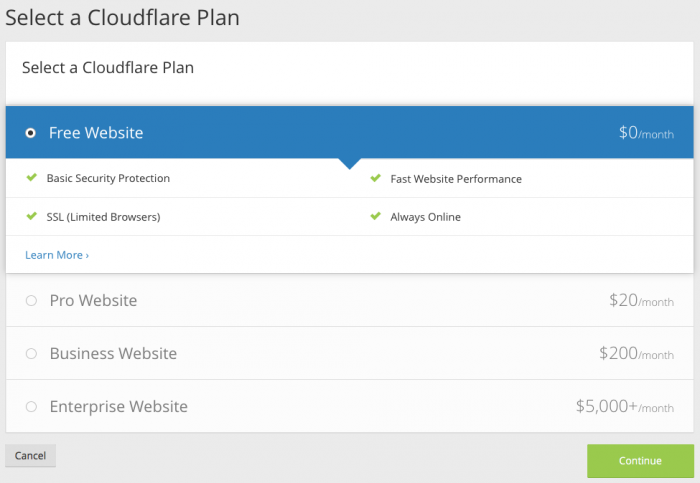 Then you will be shown new
Name Server
information that you need to update at your registra's end (where your domain name is registered and where you were changing DNS records in
part 2
).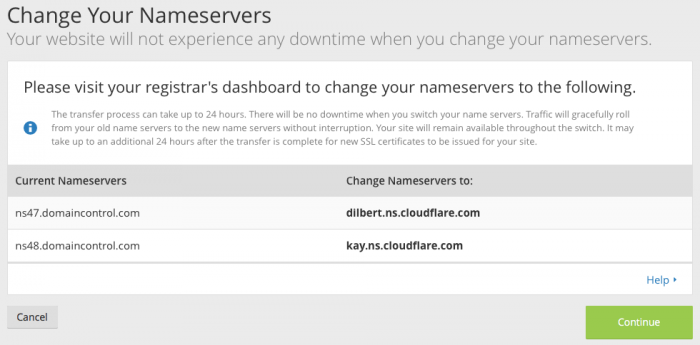 After you update the
Name Servers
, it can take another 24 hours for changes to take effect. You can either leave it here and come back later or continue on with the setup. Recheck the servers from time to time.

While the Name Servers are changing over, go to the
Crypto
section and change SSL to
'Flexible'
. This will enable SSL/HTTPS on your web site. This step can also take 24 hours to complete.
Now just wait until both the
Name Servers
have updated and the SSL certificate has been issued. Eventually you will get green status on both -


That's it! Your web site will now be available via HTTPS and a secure lock icon will appear next to the web site address.

-i