After getting my new
Mac
, I had to reinstall all my apps, including
SQL Developer
. That's when I started to run into this issue -
every time I tried to expand a table to see its structure, I would get the following error
-
Error
ORA-00904: "ORA_ROWSCN": invalid identifier
My
Messages Log
started to fill up with these and of course I couldn't see the structure of the tables like I wanted to.

Turns out fixing this problem is easy. Open up the
SQL Developer
Preferences
, then navigate to
Database
>
Object Viewer
. Untick the box that says
Use ORA_ROWSCN for DataEditor insert and update statements
.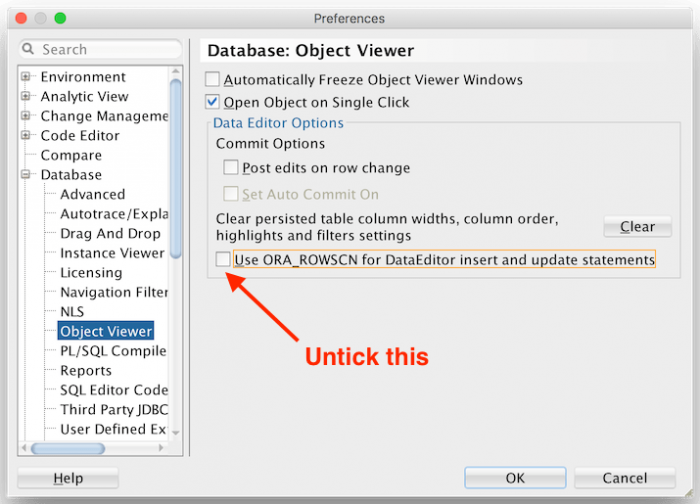 That's it! After this change
SQL Developer
should work as expected.
-i