As part of the
renovations
at home we've decided to install some
Panel Glide Blinds
from Blinds Online (blindsonline.com.au). I was surprised that the descriptions and photos of what the panel glide system looks like and how it is installed were not available online so here's my experience with installation, photos and all.
Overall I must say that the panel blinds are fantastic. Very happy with the results and the amount of light they block out (we got the block out fabric but other fabrics are available that let light though). Below is the final installation with and without the blinds drawn on one of the sliding doors.
This is how the blinds are packaged for mailing - they come in two boxes. The long slim box contains the glide system railing and the bigger box contains the rest of the hardware and the panels.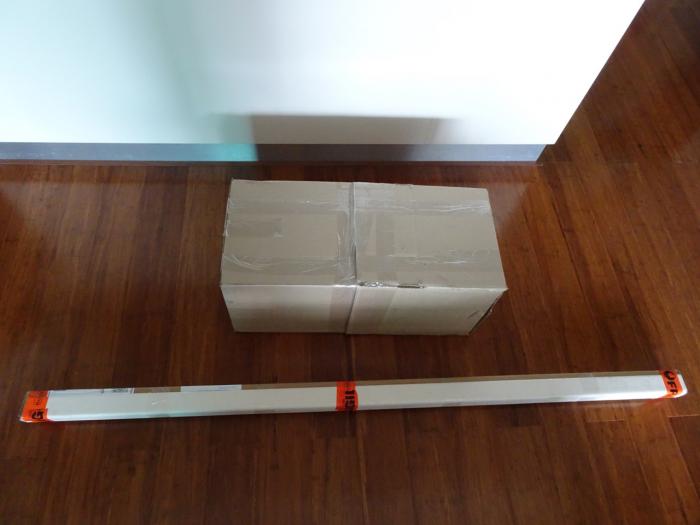 [Read More and Comment]