The
1934 Packard Twelve Convertible
is a model kit from the
vehicles
collection over at Fascinations/Metal Earth. This is a fairly advanced level kit and certainly takes time to put together. There's some very impressive detail included too - it has both the exterior and the interior of the car modelled, very nice!
The end result is very cool and the deep red paint finish combined with the cream cover and interior really make this model stand out.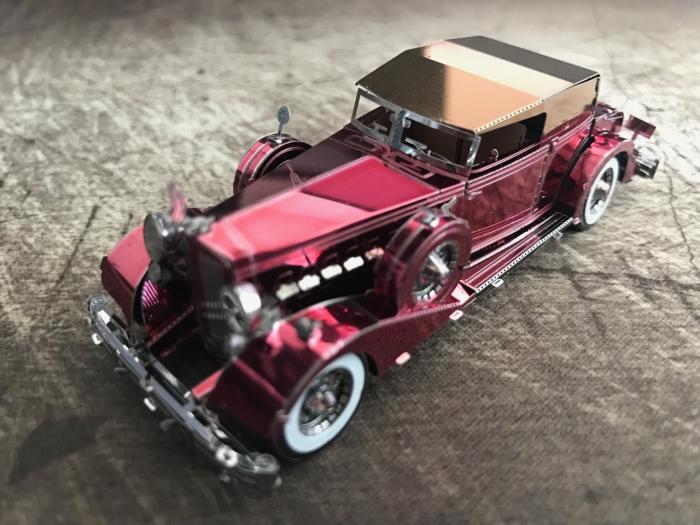 So what's in the kit? Well it's a two and a half sheet kit and there are two sheets worth of instructions. Instructions are fairly sparse compared to other bigger kits, but that doesn't mean there isn't much to do when assembling this model.
The half metal sheet in this kit is different to the two full sheets in a way that it is thicker. Parts from this sheets are used to make the interior and wheel white-walls, so the extra thickness helps make more rigid sections. I actually rather liked how thick these parts were because details, especially on the interior were etched deeper.
Continue reading...