The
Space Shuttle Endeavor
is a kit from the
aviation
line of Metal Earth models. When I first looked at this kit it looked like it would be a challenge to put together, but upon opening it I was surprised to see just a single sheet and only a dozen or so pieces. Still, despite its simplicity, the kit was fun and satisfying to put together and looks quite nice.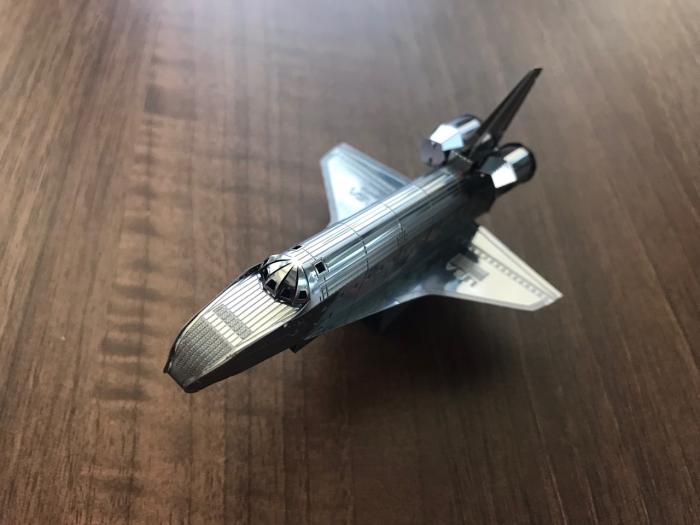 As always I used the usual set of tools to put this kit together. Inside the kit was a single sheet of laser cut metal parts and a single-side instruction brochure. Did I mention that this kit was super easy and quick to put together?!
The body of the shuttle required some major bending, I used a pen to get it into the correct shape, then it was a bit of hand bending to get everything fitting together and looking nice.
I don't usually like the cylindrical pieces because they are a bit of a pain to get right and this was no exception. At least they weren't tiny like on some kits, but there were quite a few of them required for the engine section.
Continue reading...