WinZip Mac not quitting via the Dock is a bit of a bothersome issue, the only workaround I found is to open WinZip and use the WinZip menu to quit it. This behaviour is quite bizarre, I am not sure if it still happens in later versions and not willing to upgrade to find out, however I hope they have fixed it.
This is what I'm talking about, if you right-click WinZip in the dock and select Quit, nothing happens, WinZip app still stays open.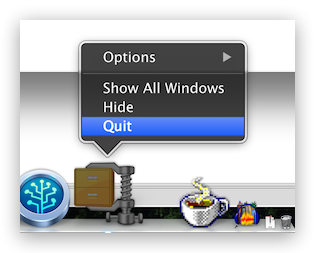 If you open the app and use the WinZip Mac menu, the quit option works. Using the Command-Q (⌘-Q) combination works also, however you have to have the WinZip app in focus.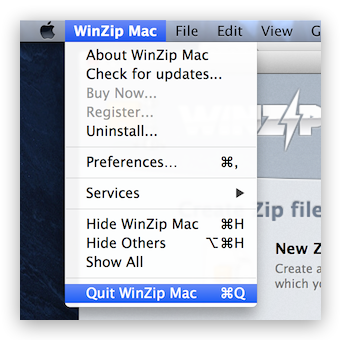 -i