I've updated my SQLDeveloper to 4.0.2 and to my surprise found a major rendering issue with this version. The whole window is using black as the background, including the toolbar. This means none of the text can be read and the whole application is essentially useless then.
This happens when using the 'Mac OS X' look and feel in the settings like this: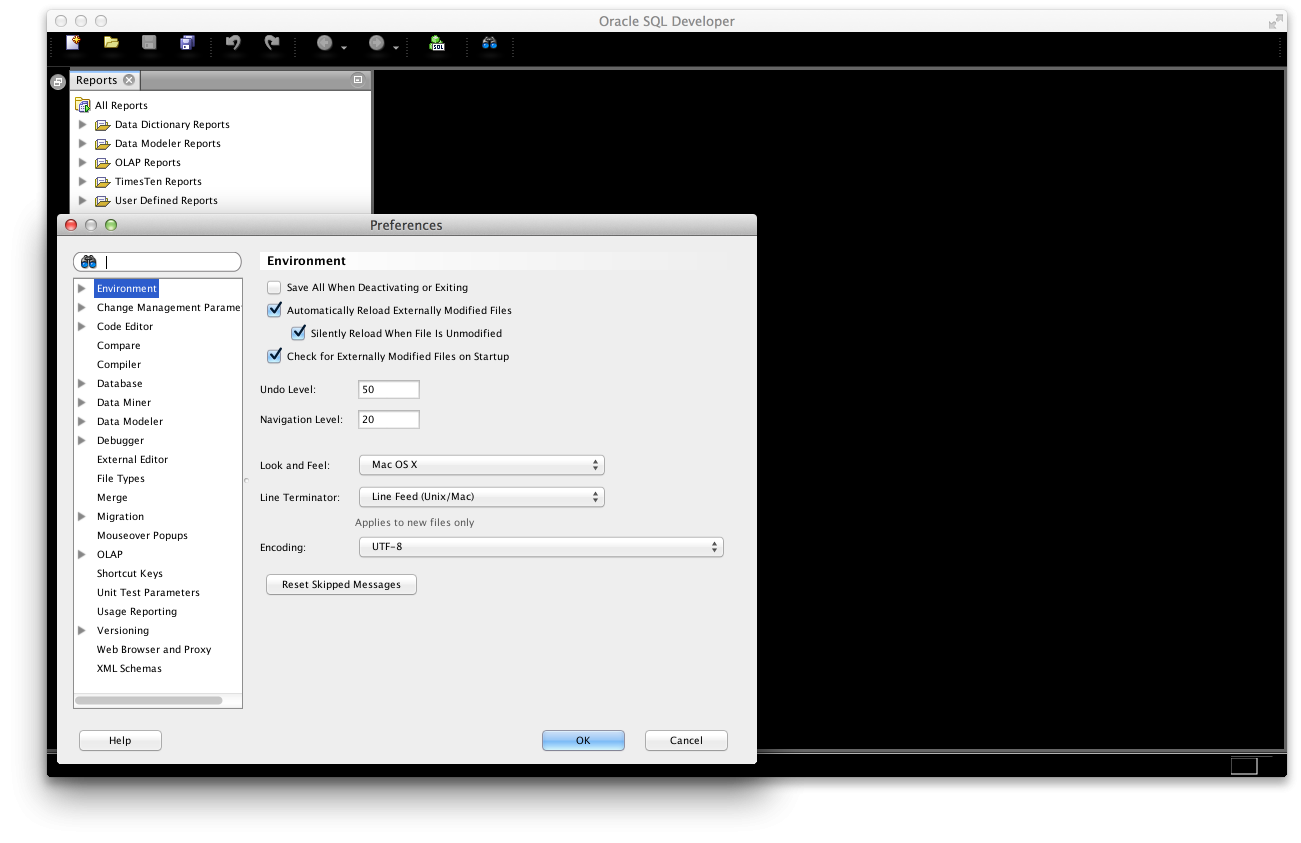 The only workaround I found was to switch to the 'Oracle' look and feel. To me this is a worse L&F because it renders out of proportion on OS X, the fonts look all messed up and it just feels clunky.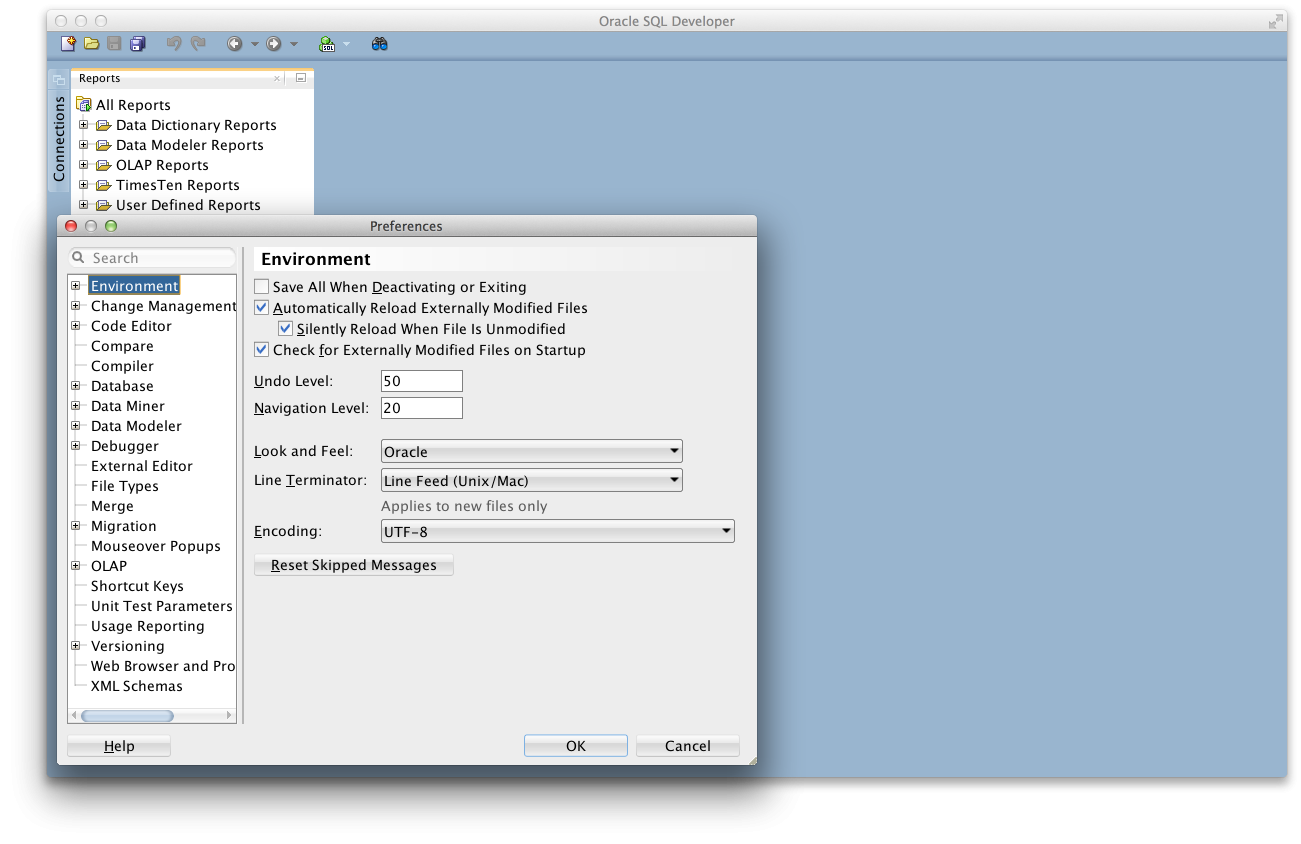 Another thing I've noticed is that usage reporting is turned on BY DEFAULT in this version, this is a bad no no! To turn it off go to the 'Oracle SQL Developer' menu, then 'Preferences', 'Usage Reporting' and untick the offending setting.
-i