Edit: Looks like the latest update has fixed this issue!
If you play Simpsons Tapped Out and have the current Christmas/New Year expansion, eventually you will get to the Pixie Plight quest where you have to send Feds to your friends' Springfields. Something I noticed with this quest is it breaks navigation between Springfields if you don't have any more daily actions left.
Once the daily actions have been exhausted, the Feds button disappears and the navigation buttons disappear with it too. The only way to move between Springfields then is to get back out to the friends screen and select a Springfield from there.
Inconvenient.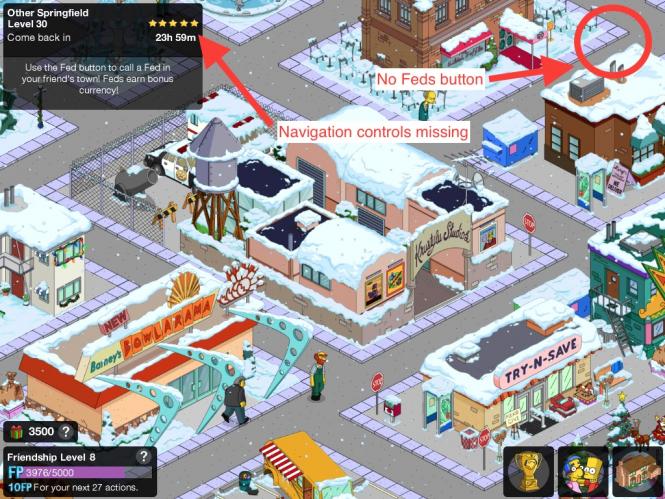 This is what it looks like when you haven't completed all the daily actions and can still move to adjacent Springfields.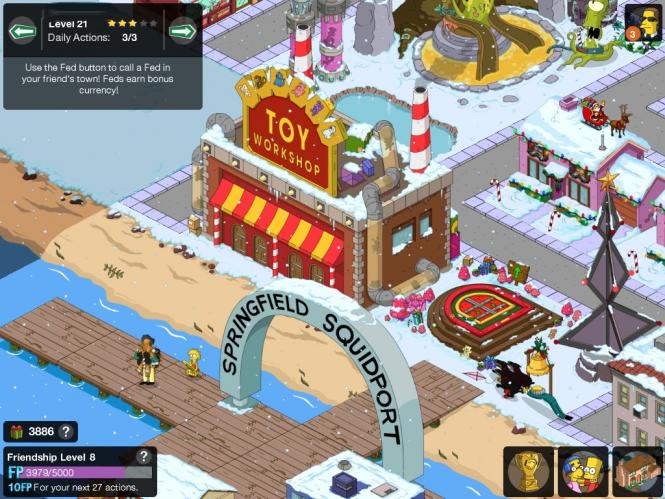 I've only tried this on my iPad, not sure if the issue exists on Android or not.
-i