If you are using OS X Yosemite and don't have XtraFinder, you need to get it. It adds functionality to Finder that should have been there all along, like sorting all folders on top, a feature that's so useful I can't believe Apple didn't include it in the first place.
There was a bit of a bug with the desktop refresh if the 'Arrange folders on top' was enabled for the desktop, in this version it is fixed, along with some other issues.
You can get XtraFinder here:
https://www.trankynam.com/xtrafinder/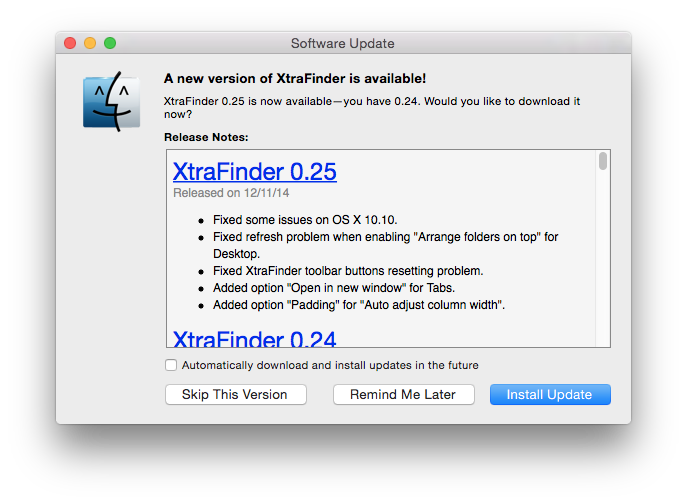 Here's the updates list:
XtraFinder 0.25
Released on 12/11/14
Fixed some issues on OS X 10.10.
Fixed refresh problem when enabling "Arrange folders on top" for Desktop.
Fixed XtraFinder toolbar buttons resetting problem.
Added option "Open in new window" for Tabs.
Added option "Padding" for "Auto adjust column width".
-i