I use OpenSCAD for all my 3D printer designs and love how easy it is to use, however in the 2014 version it looked a little dated and didn't have the nice features that a modern programming editor should have. The 2015 release changes all this.
The look is completely revamped, it feels like a modern editor with brace matching, the tab key can do block tabbing, the axes have ruler marks on them, there is a toolbar for all the common actions and the syntax highlighting looks better.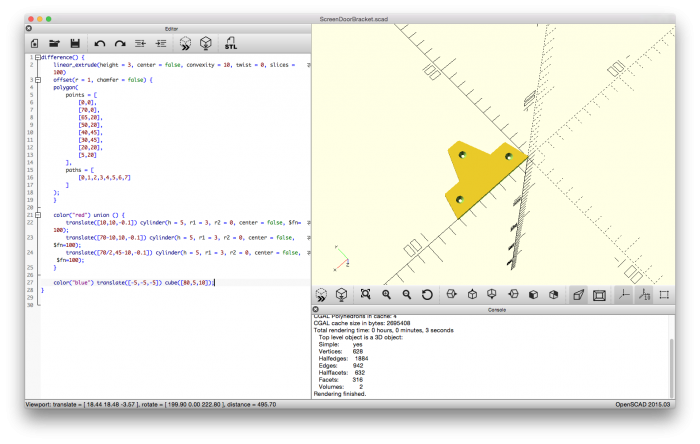 The preferences are also enhanced. The new editor can be switched back to the old editor if one so desires, but I see little reason to do that. There are also a number of other preferences that didn't exist in the 2014 version.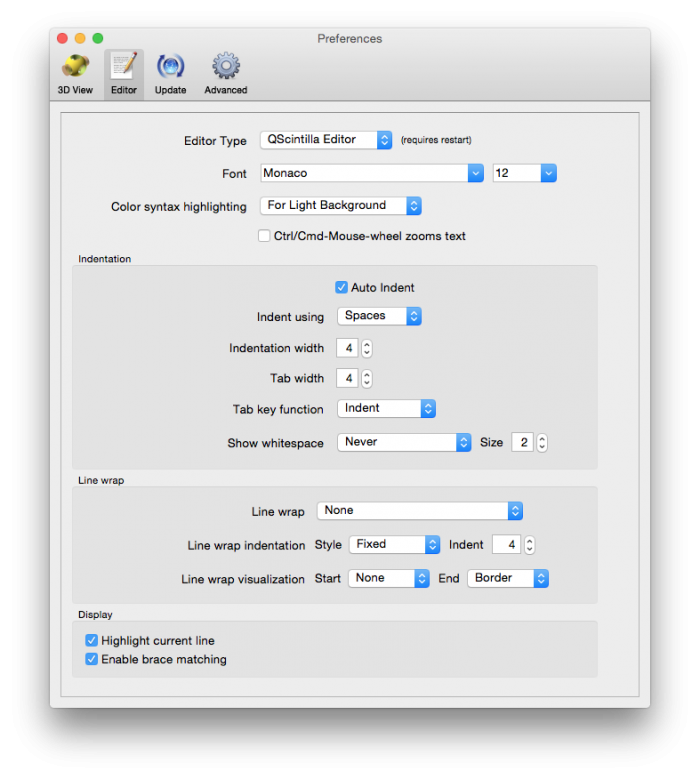 This update is an amazing update to OpenSCAD. I hope the next release is as big as this one.
-i