At some point in the recent past I've noticed that my
Safari iCloud Tabs
stopped working and synchronising between my
iPhone
and my
Macbook Pro
. I am not sure exactly when this happened, probably after the iOS 8 upgrade, but something's changed. I looked into this a bit further and found out the cause and how to fix it.
So what was the problem? Turns out that
iCloud Tabs
do not work if you have
Private Browsing
turned on. This makes sense and somehow my Safari in iOS was set to use private browsing. I don't remember enabling this feature, maybe I tapped it accidentally, but it was set to on.
See the screenshots below that show when
Private Browsing
is on and when it's off. Set it to OFF if you want
iCloud Tabs
to work.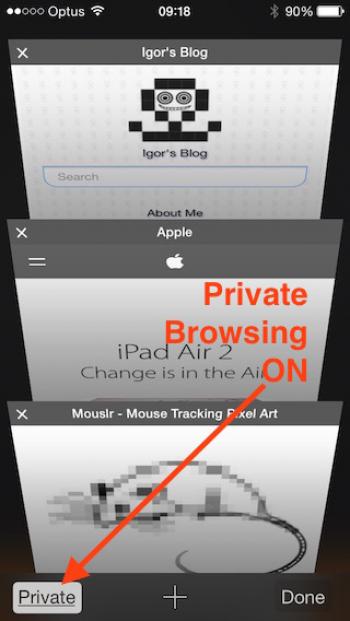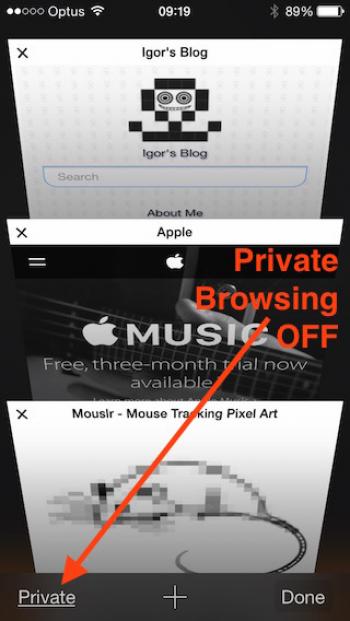 Once I turned it off, a few moments later, my Safari on the Mac instantly showed my open tabs!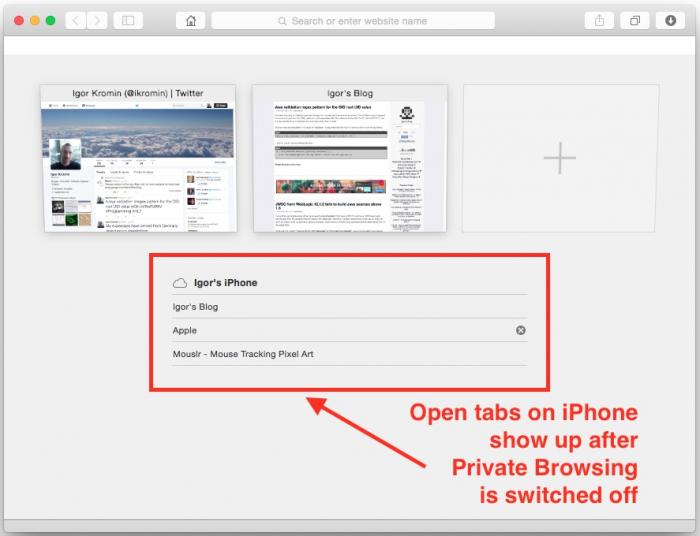 The interesting thing is it seems that Safari on iOS keeps track of your private and non-private tabs in separate lists, so you can actually flick back and forth between the two.
-i