It's not often that I work on my company's VPN but on this occasion I did. One of the things that I've forgotten about was how proxies are automatically configured when the
Cisco AnyConnect VPN Client
establishes the VPN connection. The reason I need to be on the VPN was to access some internal servers and run some of my code that connects via the T3 protocol to a weblogic server and executed some remote methods. Every time I executed my code it just sat there as if frozen.
The odd thing was a connection timeout exception was never thrown. Perhaps I didn't wait long enough to see it though. I was able to get past this connectivity issue when one of the engineers reminded me about the proxy settings configurable in
JDeveloper
.
When I checked the command that
JDeveloper
was executing, it did have a number of proxy parameters specified, these were...
I wasn't setting these explicitly anywhere, but there was an option to enable proxies in the
Project Properties
. To access these, right click your project and select
'Project Properties...'
. You will see a dialog box pop similar to the one below.
Click
Run/Debug
then select the
Default
configuration and click
'Edit...'
.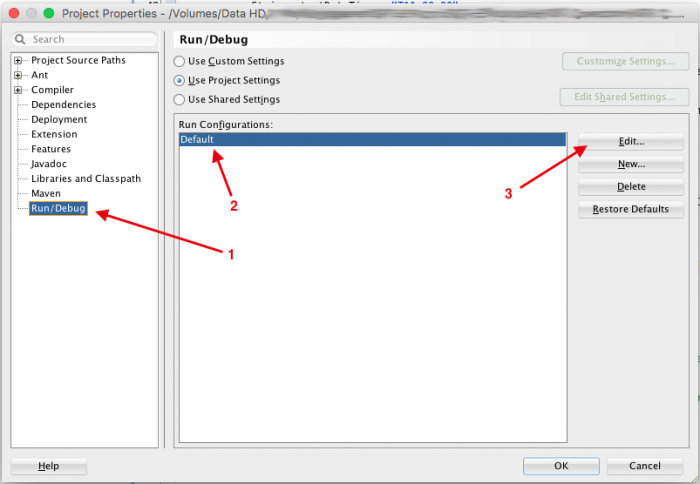 On the screen that pops up, select
'Tool Settings'
and untick
'Use Proxy'
.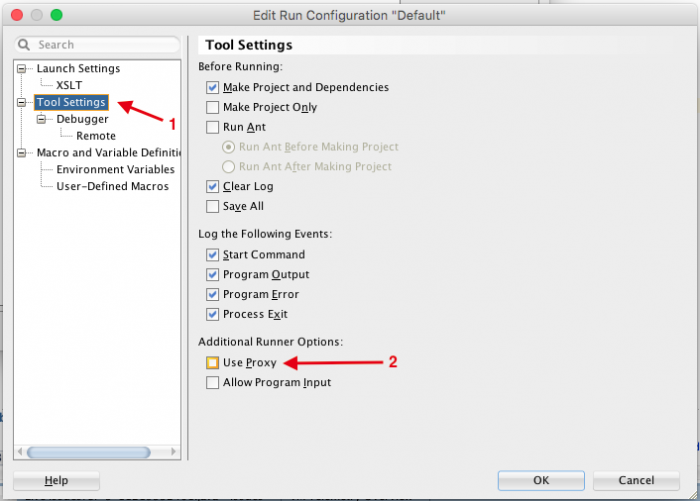 After I did this and ran my code again, it connected without any problems.
-i