I've been waiting to get my
Odroid-XU4
for some time and finally ordered it from my local distributor,
JiffyShop
. The package arrived very quickly but I was somewhat disappointed with what was in the box.
When I was originally looking on
Hardkernel's Shop
I noticed that the
XU4
could only be shipped with either a
US
,
EU
or
Asian
(round) plugs for the power adapter. There was no choice to get an
Australian
standard plug. Conversely
JiffyShop
did offer it with an
Australian
plug (or so I thought), so I went for that.
Unfortunately what arrived was this...Yep it's the
Asian
(round) style connector on the power brick with a super cheap
Australian
travel adapter. The adapter has such thin pins that I'd be scared to have it plugged in for any amount of time.
The
JiffyShop
web site says this...
Comes with an Australian adapter.
...which could be interpreted in multiple ways I guess, but I think this is false/misleading advertising. There is no mention that the power supply is actually not the
Australian
type and you simply get a
travel adapter
.
Not cool
. If I knew this was the case I would have just gone and bought it from
Hardkernel
directly in the first place.
Incidentally the
eMMC
module wasn't available on the
JiffyShop
web site and neither was
Odroid-Show2
so I did have to place a separate order directly with Hardkernel anyway. In the future I'll be staying away from
JiffyShop
myself since the manufacturer can provide everything just as easily.
I guess the main thing is that the
XU4
itself has arrived. I've not been able to test it out yet since I'm waiting for the
eMMC
module to arrive first, once it does I'll write up another article.
Here are a couple of photos of the
XU4
, top and bottom.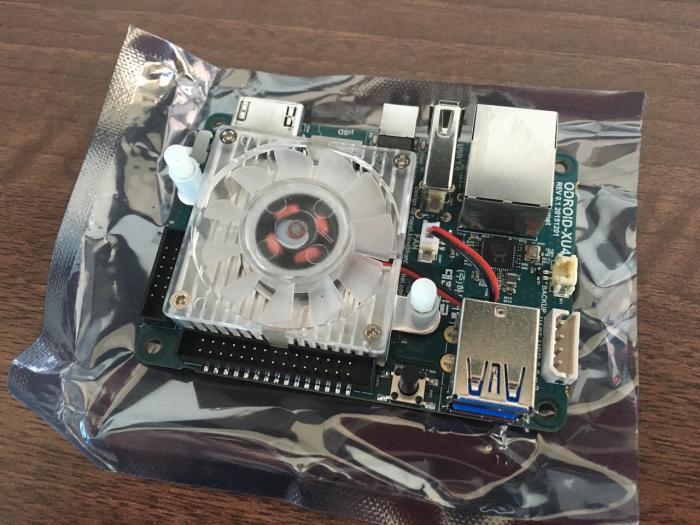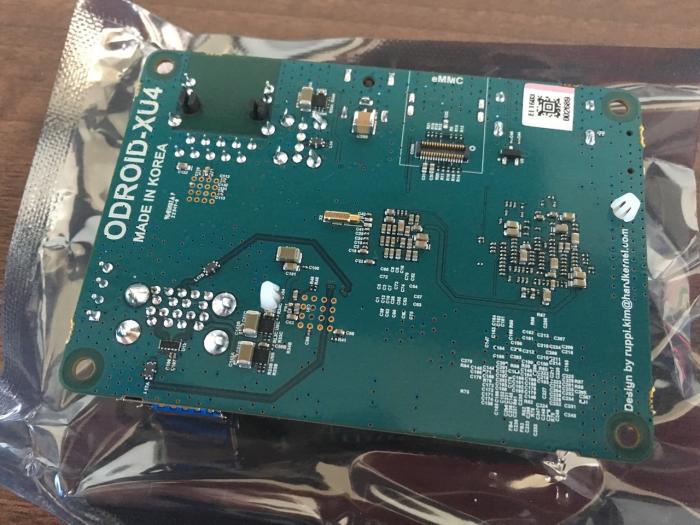 -i