Now that I have my
3D printer
working again I was able to put it to some good use and made these top and bottom covers for an old
Ikea KVARNÃ lamp
. This lamp was sitting in a cupboard gathering dust for a long time because well it looks boring. With these couple of covers I think it really springs to life!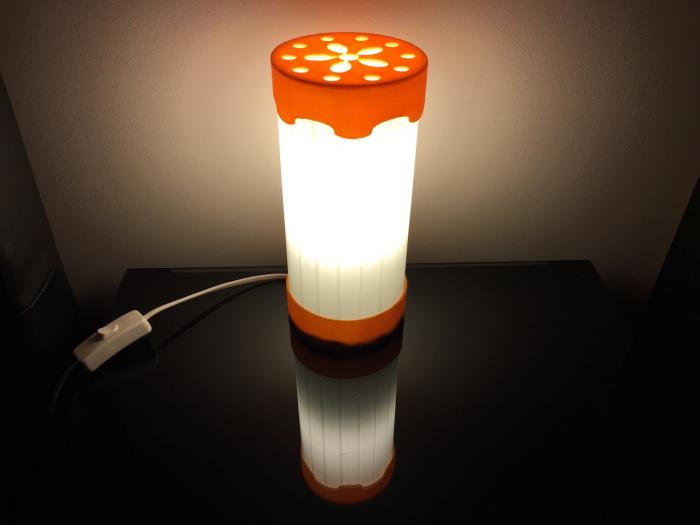 I created the design in
OpenSCAD
, it didn't take very long, but I am quite familiar with this software. The
.scad
and
.stl
files are available from
Thingiverse
here:
Ikea KVARNÃ lamp bottom and top cover
.
I used some
liquid nails
to adhere the bottom cover to the lamp. The top cover just pops on. There was quite a bit of clean up I had to do with some fine files after printing, that's just a slight issue with my
3D printer
though.
This is what it looks like without any covers...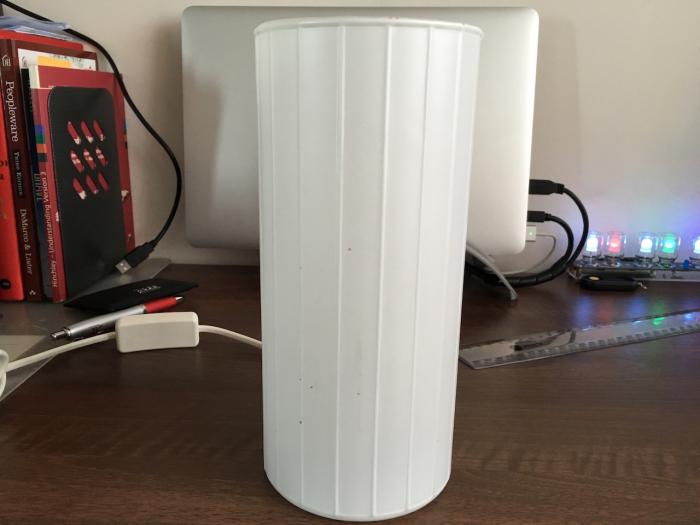 Enjoy making your own!
-i