Recently I noticed that my
Gmail
(actually in my case
G Suite
) has been ignoring the
'Skip Inbox'
option on all of my filters. Even though I had several filters set up to move emails out of the
Inbox
and archive them, they kept on staying in the
Inbox
. Turns out there is a setting that controls this!
Under
'Settings'
in the
'Inbox
' tab there is a section for
'Filtered mail'
. There is a setting there that can force filters to be overwritten for important messages to make them remain in the
Inbox
even if the filter is set up to
'Skip Inbox'
.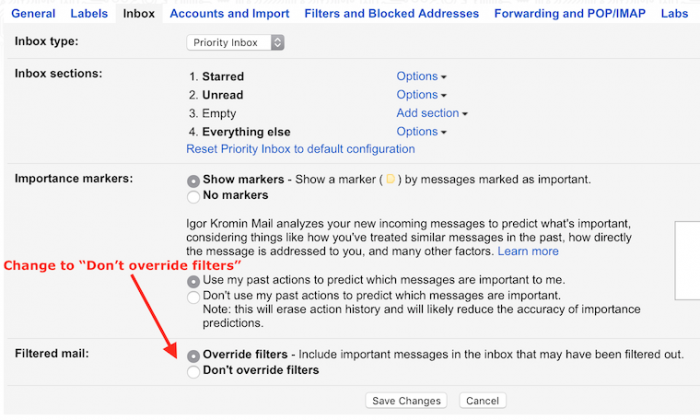 All you have to do is select the
"Don't override filters"
option and
"Save Changes"
. This will make sure that filters work as expected.
-i