If you've been playing
Gravity Falls
on the
3DS
chances are you've been trying to find all of the lost items in the game. I've managed to find all of them but this particular item,
Robbie's lost lyrics
, has eluded me for the longest time. It's found in the
Lake
level of the game.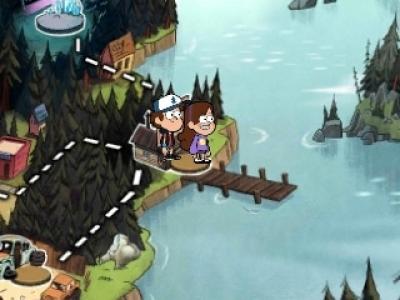 Like in most of the levels, in the
Lake
level you can walk backwards (to the left of the screen) but it requires a bit more effort because there's a cliff right where you start. Luckily if you walk to the right there will be a box that can be dropped down and then pushed all the way back to the start of the level.
Once the box is right against the cliff you can jump up on it and then on top of the cliff.
The lost item is just a bit further to the left.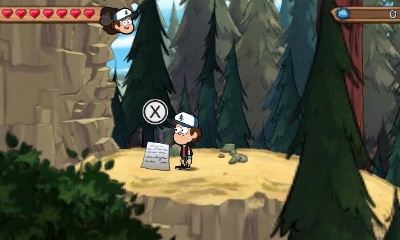 Good luck finding the rest of the items!
-i