I've written previously about
using CloudFlare to get a free SSL certificate
for your site. That works really well in most situations, but it appears that when using the free edge certificate from
CloudFlare
, the
Google Cloud Platform
console rejects those certificates.
This is the error that is displayed when trying to upload the edge certificate:
Error
The SSL certificate provided could not be inserted.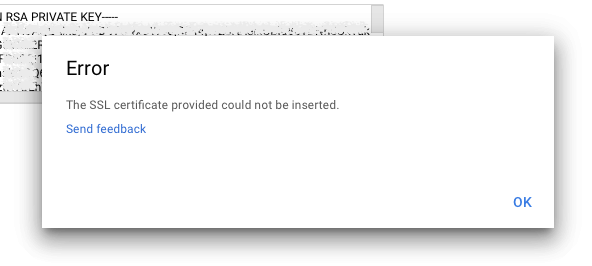 The reason it doesn't work is because
Google doesn't trust the CloudFlare origin certificate
.
So according to
CloudFlare
the only thing to do is wait until
Google
resolves the issue...
We've reached out to Google regarding this policy decision and will update this article if the behavior changes.
-i