WWDC
is over which means all the new products ordered online from
Apple
were going to be arriving and today was the day of the first arrivals. I ordered my new
2017 2.9Ghz 15" MacBook Pro
on the day it was announced and available online and today it's arrived!
I had a bit of an excitement yesterday when the
TNT
tracking page said it was arriving a day early, but that shipment happened to get delayed and instead I got my new
Mac
on time, the unfairness! 😂
Anyway, here it is in all it's gun metal glory...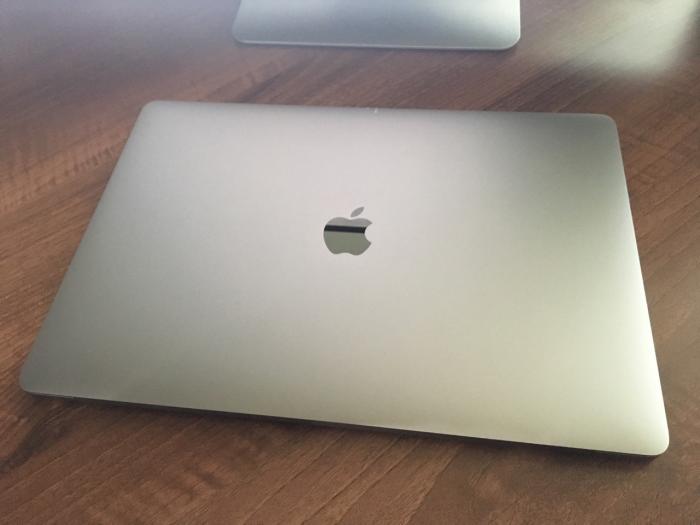 Lets see how it arrived. The box was just an inconspicuous mailing carton, good quality though. I liked the rip off zip line at the top, made it a pinch to open.
Those small flaps on the inside of the box actually lift the
Mac
box up when you pull them away, no need to get your hands into the inside of the mailing carton! The
Mac
box itself was shrink wrapped in the usual fashion.
The back of the box had the system specs...yep that's what I paid for, check. The
Mac
was inside a plastic sheaf with a flap to help you lift it out of the box, again, usual kind of style.
The instruction booklet, power supply and a
USB-C
cable were under the Mac of course. The instruction booklet box was covering the power supply (does anybody open this box ever?)
The
USB-C
cable (tightly) fits into the
87W
power brick. There was no extension power cable supplied, but if you happen to already own an older one, it will work with this power brick.
Opening the screen turned the
Mac
on. There was a screen protector in place too. The first thing I noticed was how GIANT that trackpad was. I actually don't know about its size, it feels a bit too big for my liking.
The keyboard looks nice, but feels horrible to type on. Compared to my
2012 Retina MacBook Pro
, this new keyboard is a step backwards. I do like the
Touch Bar
though...that is after I changed it to show
'Expanded Control Strip'
instead of
'App Controls with Control Strip'
. The fact that you can customise it is awesome, having a lock button on it saves me a lot effort. The
Touch ID
is awesome too, no need to enter so many passwords now!
Of course it's impossible to get a new
Mac
with
USB-C
ports and not get a bunch of adaptors for it. In my case I got the
AV multiport adapter
and the
USB-C to USB
. I also ordered an additional
87W
power supply and a
USB-C
cable, that's so that I don't need to plug/unplug a power supply between the home and office.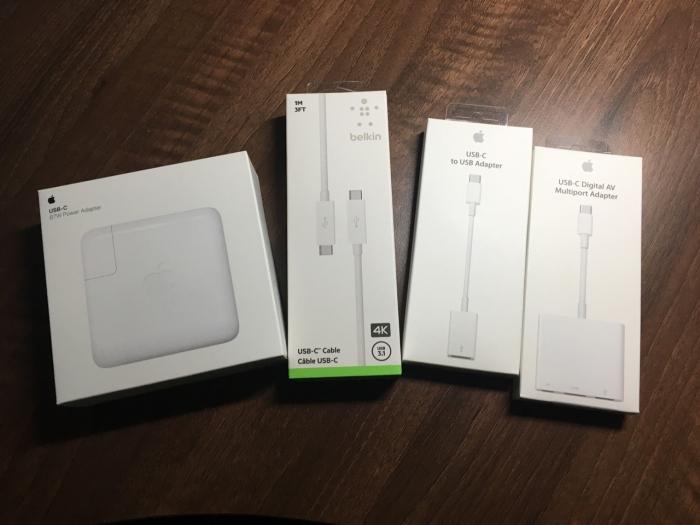 Next up comes the boring activity of installing all the apps I need. Not doing a restore from backup this time, feeling like a fresh start.
I'll have an update on how this
Mac
can be connected to the
Dell UltraSharp U3415W
monitor after about a week or so, so stay tuned.
Update (8-Aug-2017) - it took longer than a week but I finally wrote about all the ways I tried connecting this monitor, read about it here.
-i