I've been trying to make our house and specifically the yard have more of a resort/getaway location feel during this current pandemic situation and the lockdowns that have been in place. Setting up the hot tub area to feel like somewhere else has been on top of the priority list. I've already added some bamboo screening so the next logical step was to add some tiki lights.
I've already had a couple of those bamboo flares that are used for burning citronella oil, but since I wanted these to go in an area that was under cover, I didn't want to have exposed flames. So a trip to the local hardware store (Bunnings) and I bought some flame effect solar lights that were of a similar size to the citronella oil containers in the flares.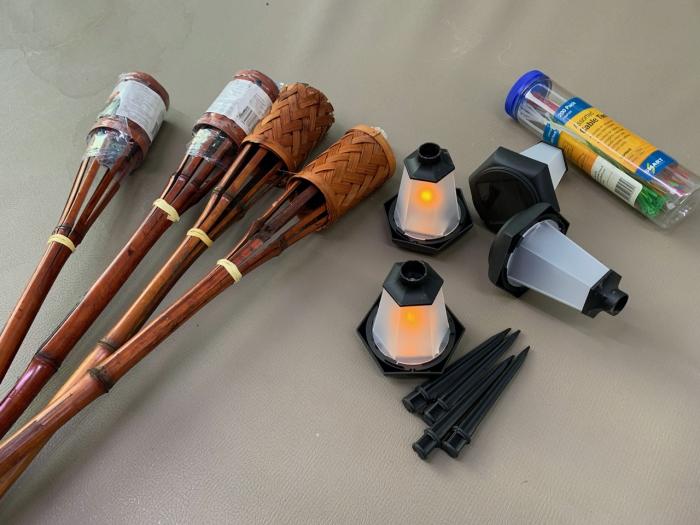 It was trivial to remove the citronella containers and insert solar lights in their place. The containers were glued in, but that glue came off easily enough. Each of the solar lights was first placed on its stake and then inserted where the container was. This let me control how high the lights were positioned without having to cut any bamboo off. The bamboo fingers cupped around each light very nicely, without any need for zip ties to hold them down. The rubber bands at the base where the bamboo pole split into fingers provided enough pressure to hold everything together.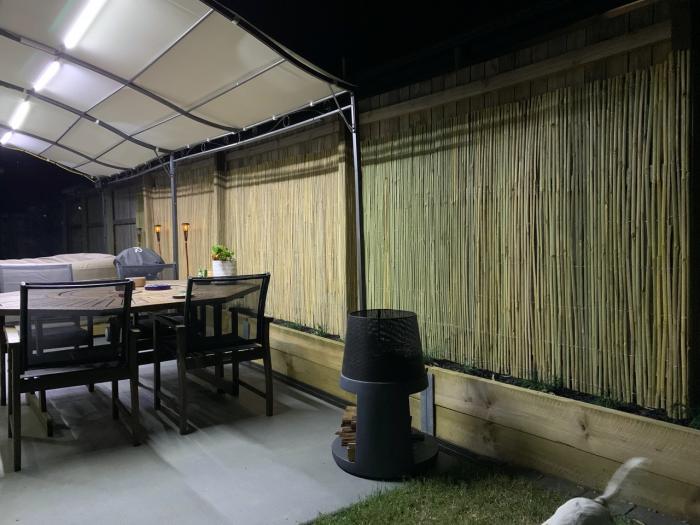 Now each evening as it gets dark, these turn on automatically and they really do look like flickering flames. It makes for a perfect setting when in the hot tub. Best of all they are 100% maintenance free and won't set the place on fire! (one of the citronella flares did burst into flames and burned a good portion of the bamboo when I was experimenting with it).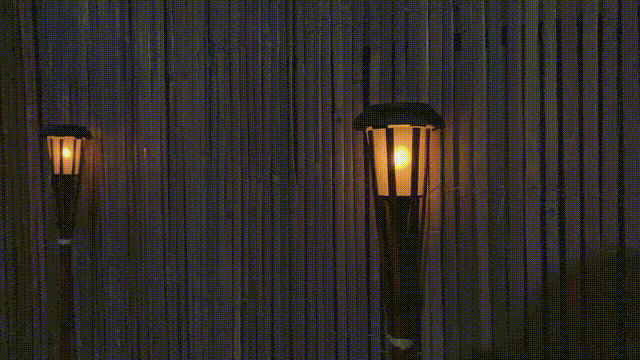 -I