I've been poking around in the terminal on my Mac recently and tried to list the contents of my Trash, using the
`ls ~/.Trash`
command, only to be presented with an error...

Error
ls: .Trash: Operation not permitted
At first I thought this was odd but then I remembered that macOS introduced new security rules some time back and applications were required to be given access to do certain operations. In this case, the
Terminal.app
application didn't have
Full Disk Access
.
This was easily resolved, from the
System Preferences
, I clicked on
Security & Privacy
...

From there I scrolled down to
Full Disk Access
and clicked the
lock icon
at the bottom left to unlock changes being made. This required me to enter my password.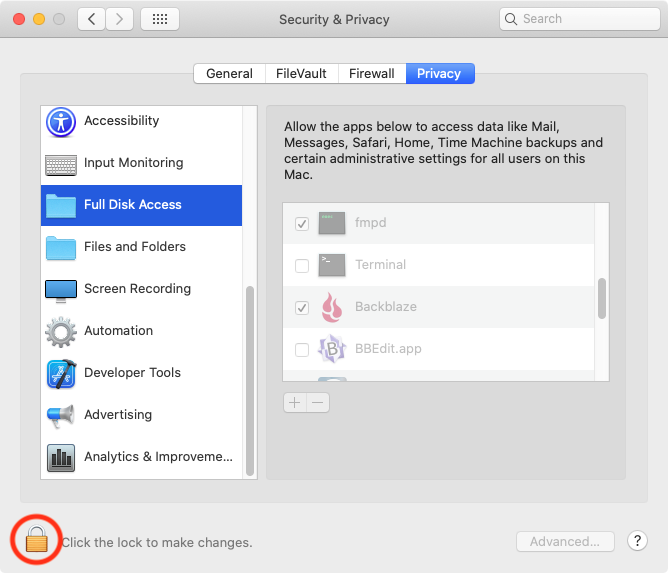 Afterwards I could select
Terminal
to have full disk access, but it required me to quite the app first, which I did.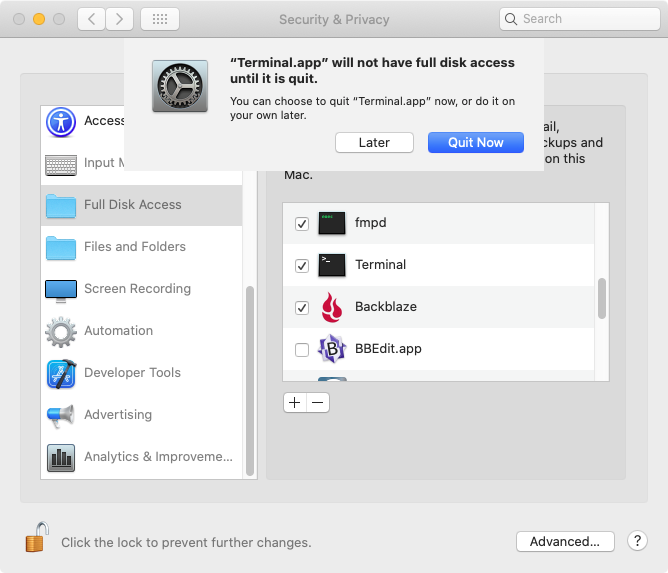 Trying the same thing out in Terminal again let me list the contents of Trash!

-i