Back at the beginning of February I wrote about
how to get 2Gb of extra storage
for your Google account. In that article I also said that Google would be adding this storage at a later stage. It looks like they've come through on their promise.
My free 15Gb storage plan is now listed as having 17Gb of storage!
This information is accessed from the
Storage Settings screen
.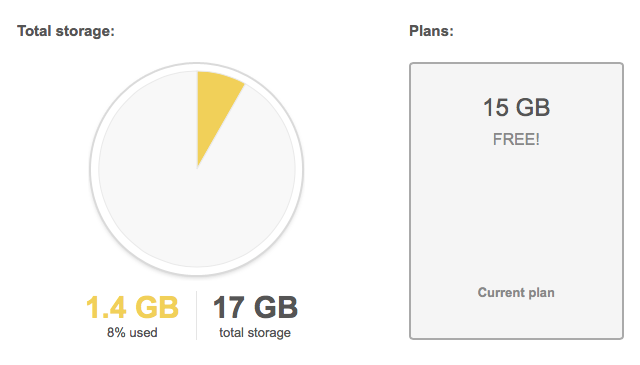 -i