Apple has recently announced its
AC Wall Plug Adapter Exchange Program
for certain affected power plugs. At first I wasn't too worried when I saw this but then I kept on seeing it pop up all over the place and decided to checked it out. Ironically both of my plugs were affected. The exchange process is very simple, though I thought Apple's web site was a little skimp on information.
Here's what Apple says about the exchange program...
Apple has determined that, in very rare cases, the two prong Apple AC wall plug adapters designed for use in Continental Europe, Australia, New Zealand, Korea, Argentina and Brazil may break and create a risk of electrical shock if touched. These wall plug adapters shipped from 2003 to 2015 with Mac and certain iOS devices, and were also included in the Apple World Travel Adapter Kit.
Now that's a whole great deal of affected plugs!
Both of mine were of the affected type...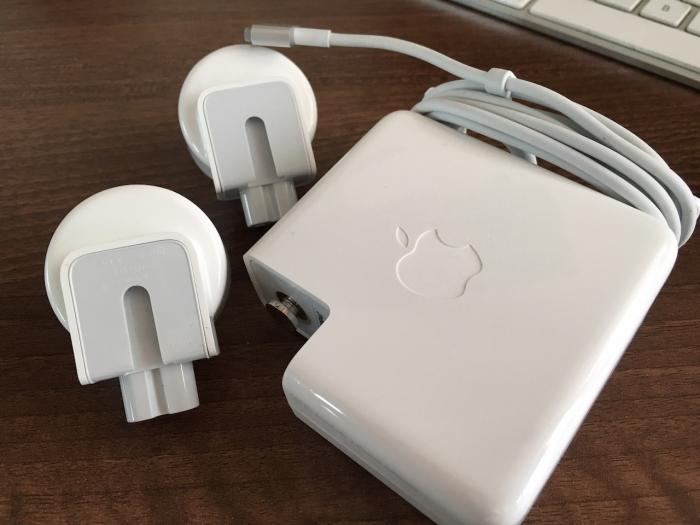 So, I unplugged both of my power bricks and took them down to the local Apple Store. Turns out you didn't need to bring the brick at all. The only thing that Apple exchanges is the actual mains socket adapter that connects to the power brick. I kinda wish that was made clearer, but no big deal. (Secretly I was hoping that I'll get brand new power supplies!)
Anyway they exchanged both of my power plugs free of charge, it only took seconds. There was a dedicated area of the Apple Store with trays upon trays of new power plugs and a bin for the old throw aways.
The new plugs are different in design...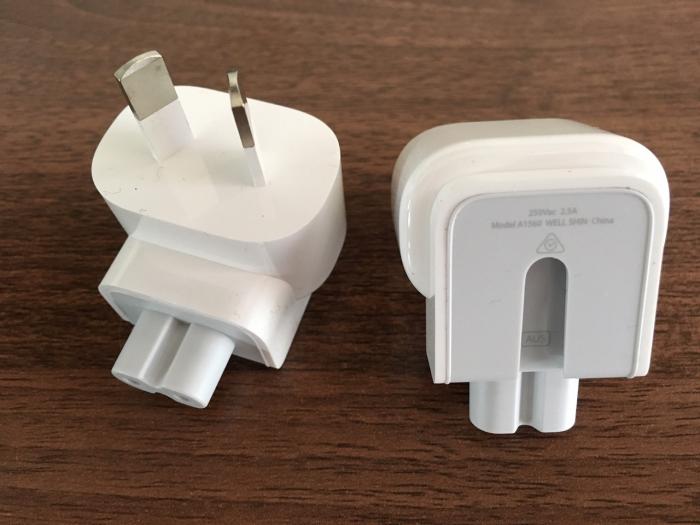 Compared to the old plugs which were round, these are rectangular, they're smaller overall but fall inline better with their international equals. I always thought that the Australian wall plug on the Apple power brick looked a bit funny compared to the slimline design of the US plug.
Anyway there you have it. If your plug is affected go get a new one, it won't cost you anything!
-i