It was a few weeks ago that
Apple announced
that it will stop streaming free radio stations on
iTunes
. That announcement apparently came through in an email, I never received that, oh well here we are anyway. Free radio stations on
iTunes
are officially dead, the only remaining free station is
Apple's
own
Beats 1
, which may as well not be there given it's poor and biased selection.
Interestingly the links to radio stations that used to exist still show up, but when you click them, you get...
Get on Our Wavelength
Join Apple Music and get stations for every situation. Plus, stream just about every song ever recorded, get handpicked recommendations, explore our experts' take on the best new music.
No thanks Apple!
For someone who only casually streams music (whenever I am travelling for work), joining something like
Apple Music
is a complete waste of money.
There are options though!
Pandora
is a favourite of mine. Incidentally my car audio can also stream it, so that's a win right there! Pandora is free to stream and you don't even have to login or sign up, though if you don't you will be asked to join after a few tracks have played.
The interface is not all that fancy, but it does the job. Did I mention it's free...and has no annoying ads like
iTunes
did?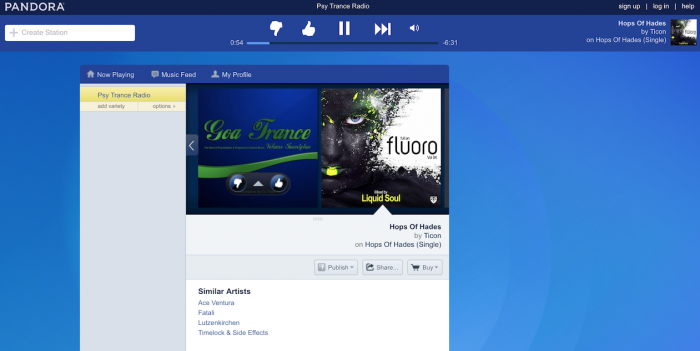 Now there is a paid option and it is significantly cheaper than
Apple Music
. Also if you get paid
Pandora
subscription you will be able to use their desktop app for streaming.
However, you don't even have to pay if you use a
3rd party app
like
Hermes
to stream
Pandora
!
Hermes App
is not super flashy, but it also does the job. Actually it is a bit flaky at login, it took me several attempts to get it to sign into my account, but once it was in, the streaming was perfect. With the app I was also able to use media keys on the keyboard to Play, Pause, Skip, etc. Totally worth getting.
Hermes
is free as well.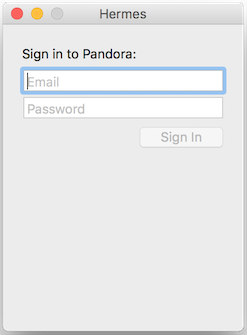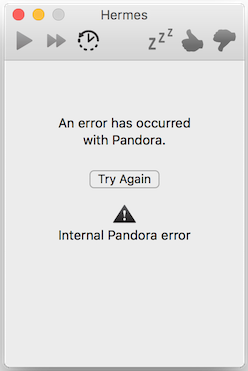 So there you are,
Pandora
is a nice alternative to the free
iTunes
radio that is no more. Go check it out, it won't cost a thing!
-i