I loved the
Aurora LED Color Light Cube Chromatography Glass Clock Kit
that I put together not long ago, apart from one 'feature'. That feature is the beep it emits on the hour. The beep is not subtle by far and the first time I heard it I thought an alarm went off somewhere in my apartment. There is a way to switch it off of course but my clock is plugged into a
USB
hub connected to my laptop so whenever I disconnect that the clock loses power and when connected again the beep is back (yep that setting is not saved).
The clock kit can be purchased
here
by the way.
I decided to do something about the loud noise. The speaker had to go and I wanted to see if I could replace it with a
LED
. Turns out that you can drop a
LED
right in place of the speaker and it works without any issues. Here's the end result...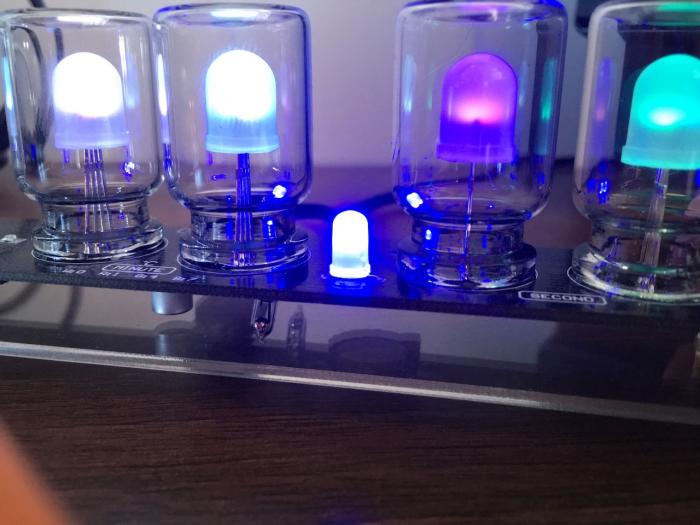 I picked a blue
LED
simply because it was already on my desk. The
anode
(positive, long leg) side is soldered in on the left closer to the minutes
RGB LED
. I bent the
LED
pins to shape so it would fit flush with the
PCB
.
The LED came from an
Arduino components kit
so it's most likely a 5V LED.
This is what it looks like when the speaker is replaced by a
LED
...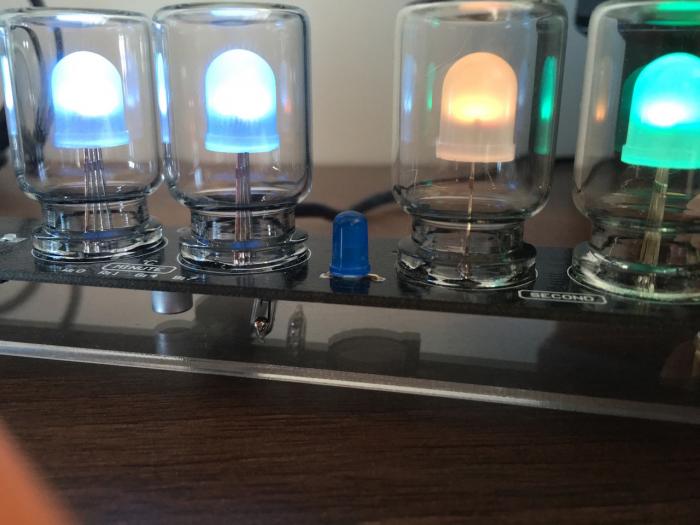 Here's a video of it in action...
-i