I'm only now getting around playing
Dragon Age Inquisition
. It's not my favourite
Dragon Age
game, but it's still fun once you get past all of it's bugs to do with moving your character around. The movement system is just a mess in this game and when you have to complete platform-like jumps to reach certain items like the shard in the
Hinterlands
area where you fight the dragon, it can get really frustrating.
Luckily there is a very easy way to get around this. Use your horse!
The screenshot below shows the location of the shard. Those rocks below it can be used like stairs to climb up there.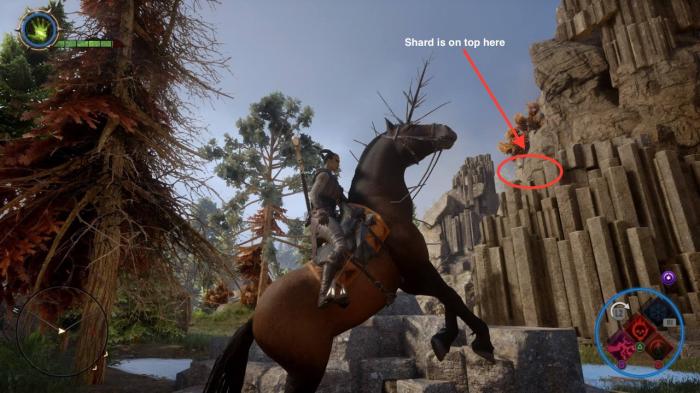 Your horse can jump higher and further than your character so these rocks are much easier when riding a mount.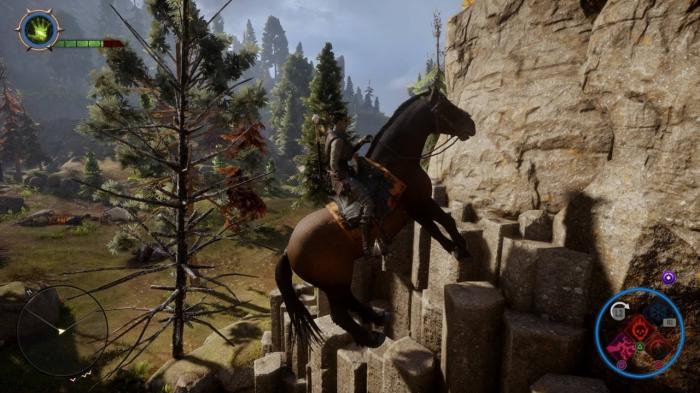 Once you're up top, dismount and collect the shard!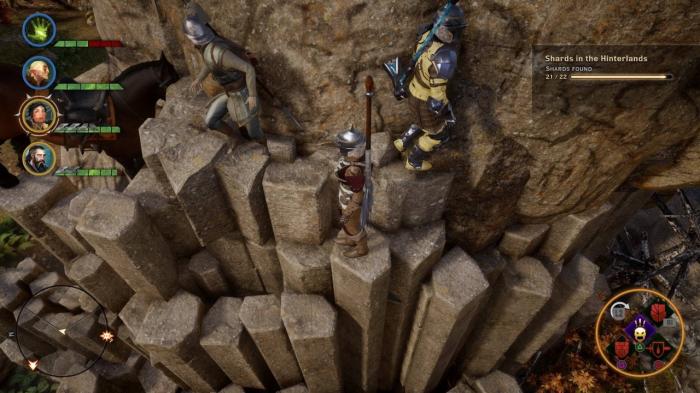 -i