Postman
is a great tool for testing your RESTful services but sometimes it just doesn't play nice. If you're trying to import a WADL generated by WebLogic you will come across this error -
"Failed to import data: format not recognized"
. WebLogic is not doing anything wrong in this case and the problem lies with Postman.
The error is caused due to the use of a namespace on all elements inside the WADL. For some reason Postman can't process that.

The solution is simply to remove the namespace i.e. replace
"ns0:"
with an empty string...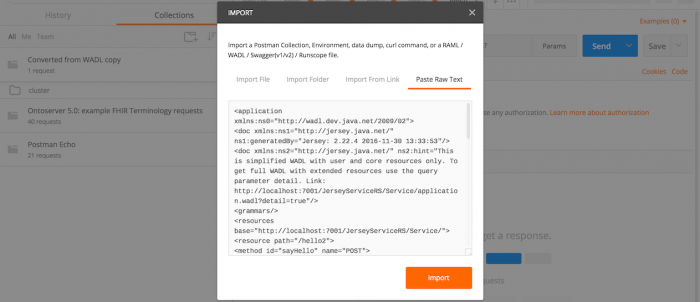 As soon as that's done, Postman can import the WADL without any issues.

Problem solved!
-i