I've reviewed other
Metal Earth Legends
kits like
Groot
previously and I've grown to like this series so much I had to look at more kits in the lineup. Today I decided to do something different and build two kits -
Starscream
and
Gollum
. Of all transformers, Starscream has to be my favourite and Gollum...well he is just precious!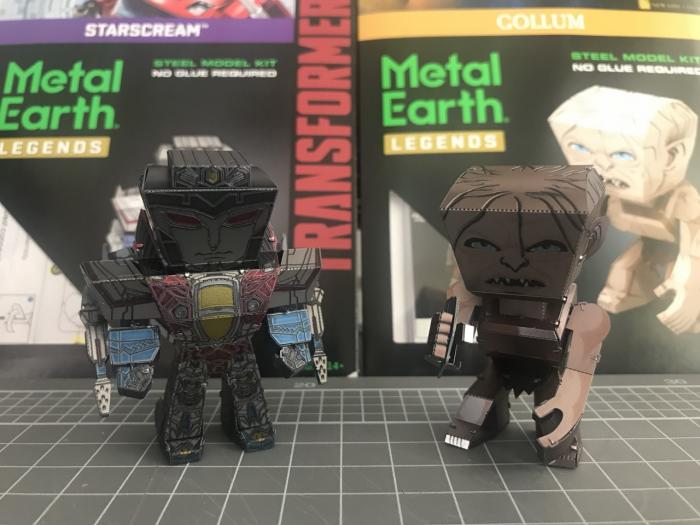 Lets start with Starscream. This is a one and a half sheet model and fits in the medium difficulty scale for a Metal Earth kit. There is only one page worth of instructions, so it really doesn't take too long to build.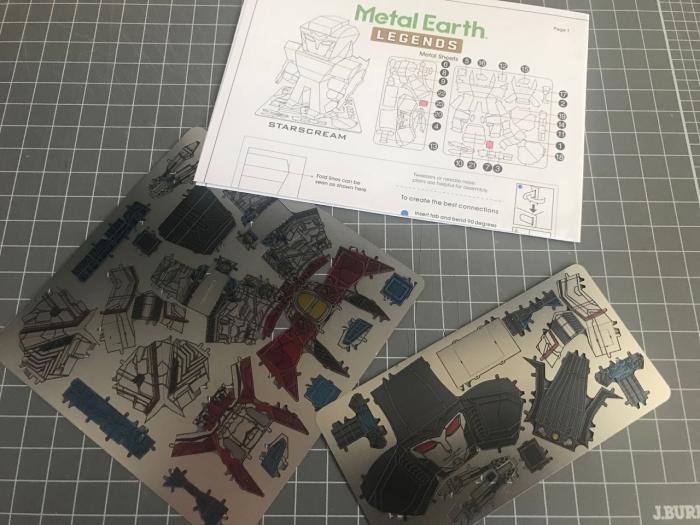 The arms were built first. They're just mirror images of one another. After the arms, the front section of the torso was next. This section of the model was made mostly of a single part which was bent and folded like origami into the front section of Starscream.
The back section of the torso was next and then everything apart from the head was put together, arms, torso front and torso back.
The only part remaining before completing the model was the head.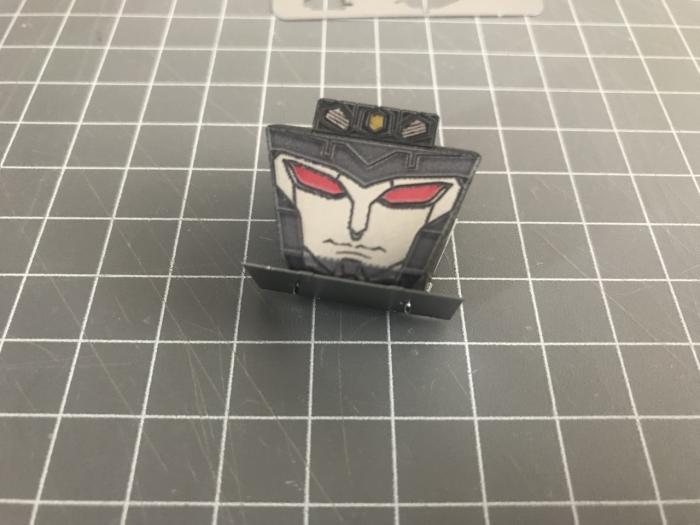 Now onto Gollum. This is a significantly easier kit than Starscream. On the back of the pack it is rated as a medium difficultly kit but I think it's on the easy side. It has one sheet of metal parts and has one page of instructions.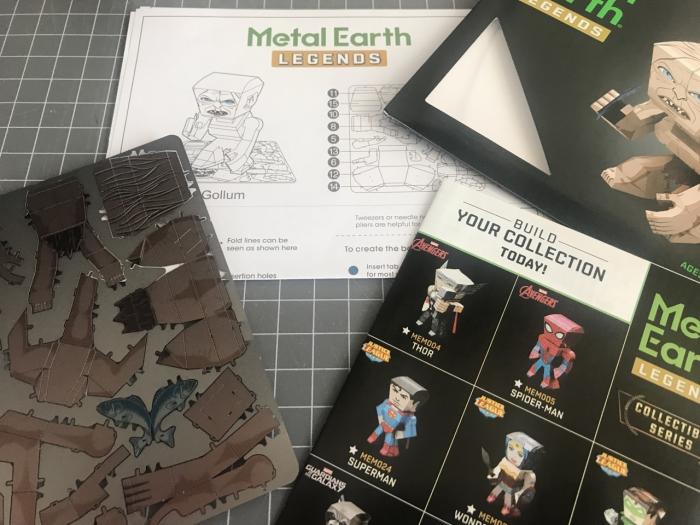 Just like Starscream, the arms were first to be built. Assembly of these was much easier however. I did like the fact that Gollum has a fish in one of his hands. The legs were next and these also had the front section of the torso attached.
The back part of the torso was next and then everything, except for the head again, was ready to be put together.
Gollum's head was the last piece of the puzzle. Metal Earth certainly captured the typical creepy Gollum expression on his face here.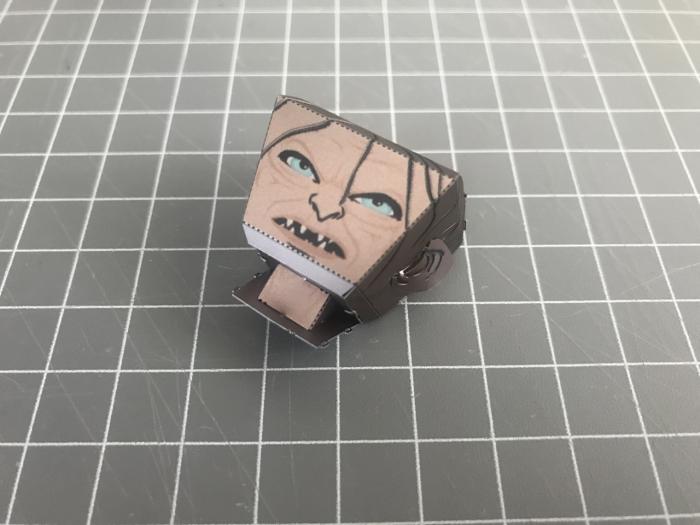 Both Starscream and Gollum were finished now. Gollum took about half the time to put together because Starscream had more complicated arm assembly, but overall both were fun kits make.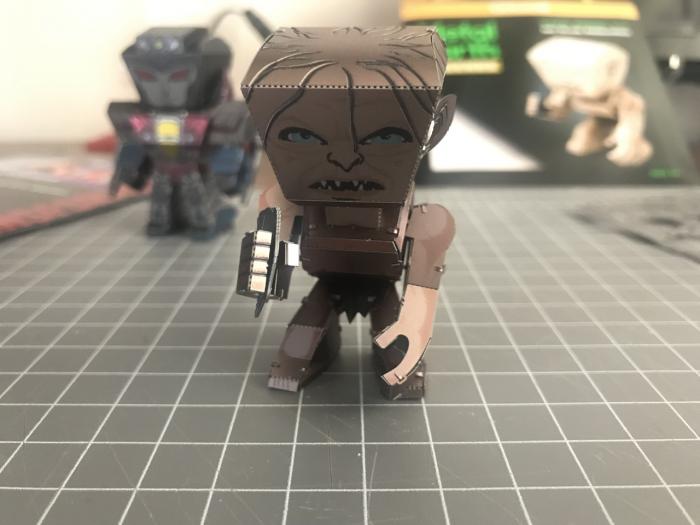 Here's a time lapse video of the whole assembly...
This brings my count of Legends models to four now. The aforementioned
Groot
,
Marvin the Martian
and of course the newly put together Starscream and Gollum. Definitely do check out the rest of the
Legends kits
, they are fun and easy to put together and make for an awesome display!
-i